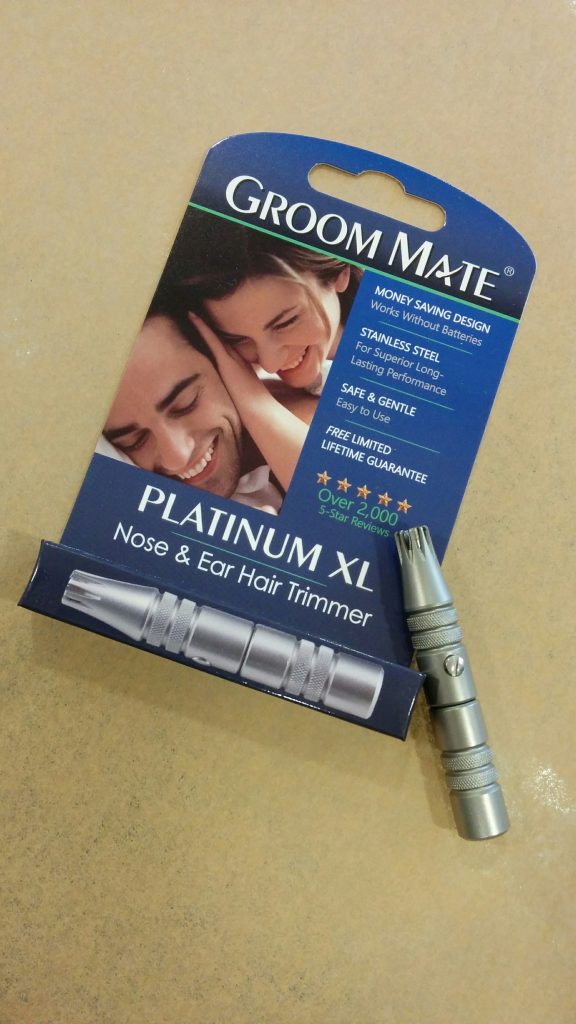 This nifty little gadget is the "Groom Mate Platinum XL" nose & hear hair trimmer. Yes, the picture on the package is really lame but the gadget itself is AWESOME: made in the USA from stainless steel, no batteries required (you just twist the base back & forth to operate it), and backed by a lifetime warranty. As an added bonus, it's much safer than jamming a pair of scissors up your nose / in your ear. Anyway…
We have been importing these from the manufacturer in the USA for about 3 years and we have never had any issues with bringing them over the border – until today. We just received a shipment of these AND along with the shipment was a bill from the feds for various "import fees".
Given that this has never happened before, I think it's a pretty safe bet that we can thank Mr. Trump's "trade war" for this. Unfortunately, we have decided that we have to increase the price on these from $30 to $32 to account for this added cost. It's a small price increase and they are still a great value for the money BUT it's rather sad that we have to do this for no reason other than the chaos of the current political climate (i.e. complete madness south of the border).