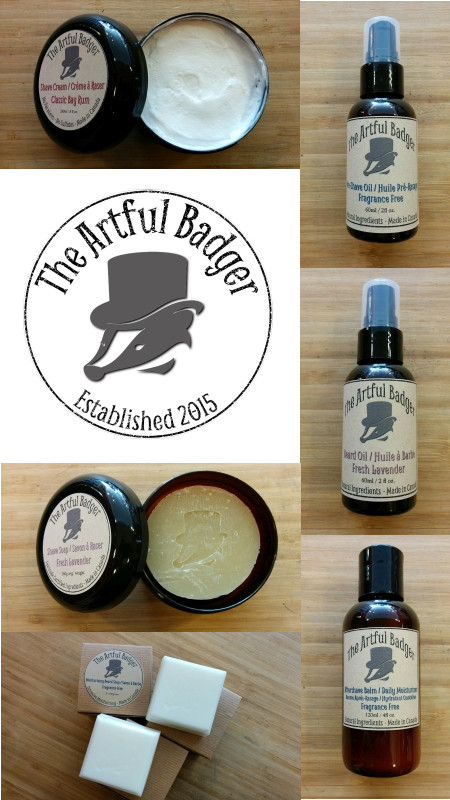 The male grooming market is growing steadily and is, for the most part, greatly underserved outside of large urban centres. If you own a specialty retail shop and would like to tap into this market, we would love to talk with you!
We are looking for quality retail partners interested in reselling our private label grooming products and other select merchandise from our product catalogue.
Our products appeal to a broad demographic and provide excellent profit margins with minimal inventory acquisition costs. We provide our retail partners with a protected territory (i.e. you will have exclusivity in your market) and, if desired, on-site product / sales training is available to you and your staff.
Our private label products are hand made in small batches. As such, please contact us to confirm product availability.
For more details, please send an email to info@artfulbadger.ca
Click HERE for a detailed listing of our private label grooming products (retail prices shown)